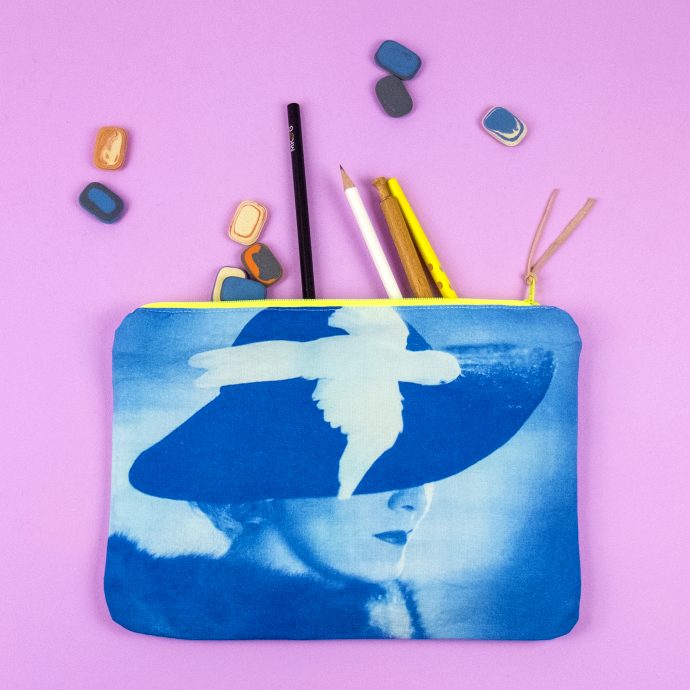 Hats on!
Upgraded Inkodye pencil case with fashion photography by Yva
Berlin-born Else Ernestine Neuländer – better known by her artist name "Yva" – is a famous fashion photographer during the 1920s and 1930s. As a daughter of a modiste she also restages selections of extravagant hats. Today you can find 90 of her fashion photographies in our MK&G Collection Online – for your very own reuse. For example by "printing" them on fabrics through a special Inkodye technique and sew a cosmetic or pencil case for your treasures.
You'll need
Image out of MK&G Collection Online
Photosensitive Inkodye
Printable transparencies
Paper towel, brush and tape
Cotton fabric and sewing material for the case
Sun 🙂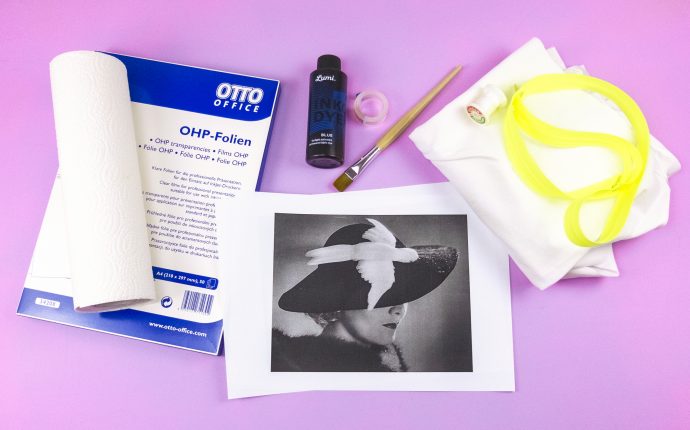 1
Print twice an equal negative of your selected picture on a transparency. Put one transparency upon the other and fix them with some tape. The doubling of your print sample effects a better and (more) contrasty print result.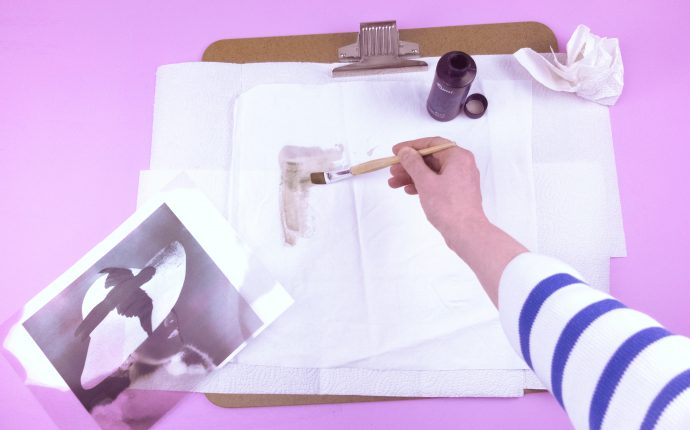 2
Next you will need the Inkodye. Coat the fabric with some dye in the size of your print in a dimmed light situation. The fabric should be lightly wettish, but not completely wet. Dap off the rest of the dye with a paper towel.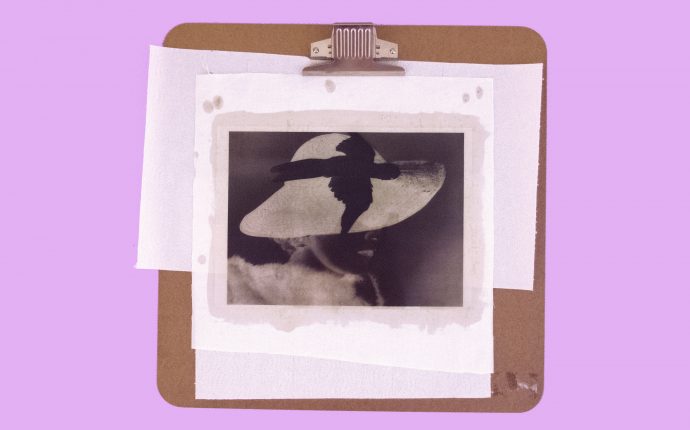 3
Place the transparency on the dye area and fix it with some tape. Now: step into the sun! The fabric should lie in the sun for at least 15 minutes.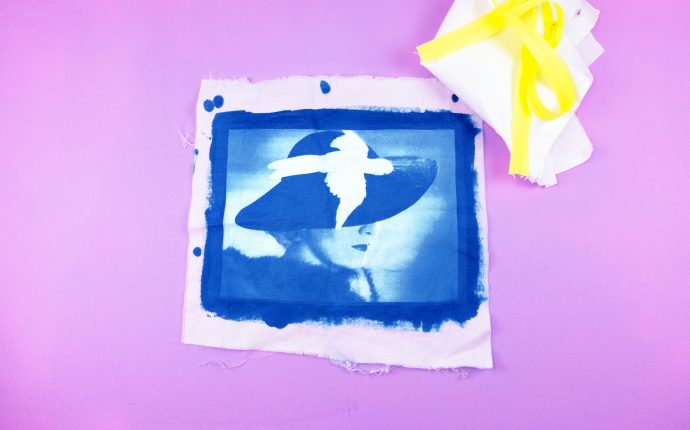 4
This is how your Inkodye-print should look like after removing the transparency. Put the fabric directly in the laundry, wash it at 30 degrees and let it dry.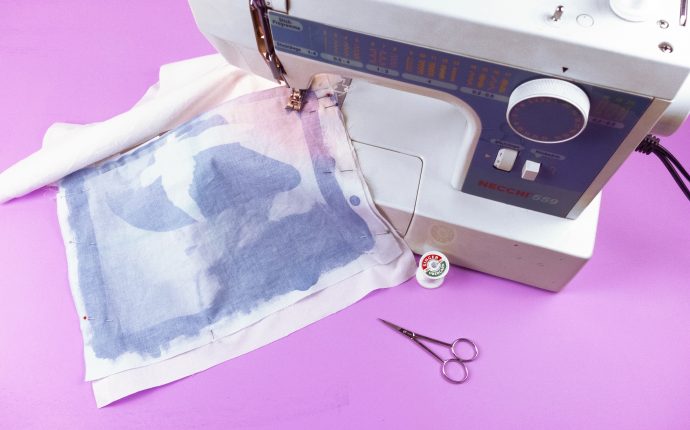 Did you know?
If you are not a big fan of the Indigo-blue we used, you can choose between eight different Inkodye colors. And if you want to get some more inspirational DIYs, you could find other tutorials inside the Inkodye package.