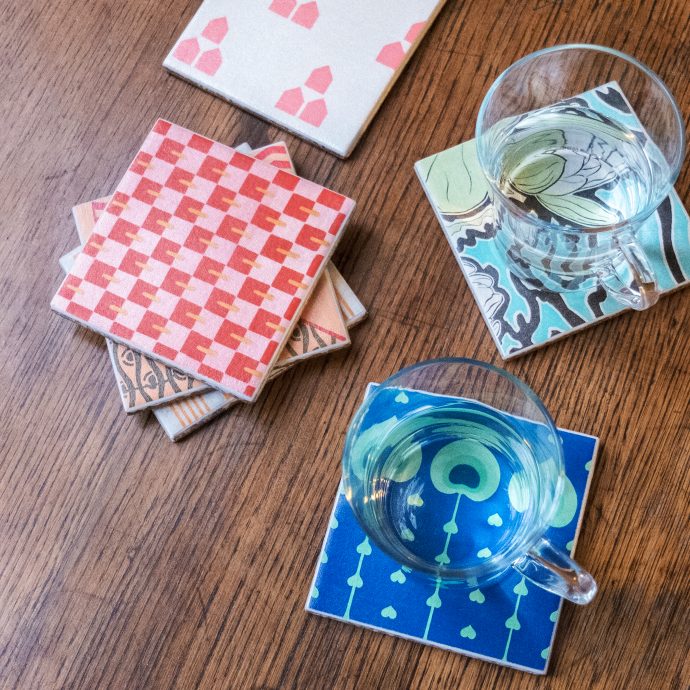 #patterned
Original in both meanings – deco tiles with Art Nouveau extracts
During the period of Art Nouveau, artists create a true treasure of pattern designs. The art posters for the "Secession" (by Adolf M. Boehm, 1902), the exhibition of "Hagenbund" (by Alfred Keller, 1904) and the edition of the Norwegian Thorolf Holmboe represent a significant collection of modern graphics. Replaced on tiles they get a revival to eye-catching coasters.
You'll need
Ceramic tiles, e.g. 10 x 10 cm
Print-outs from MK&G Collection Online
Ruler and cutter
Small paint roller
Decoupage glue
Stick-on felt pads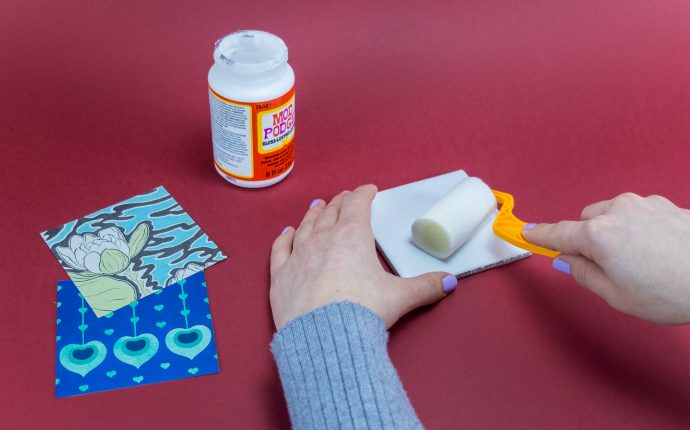 1
Cut out your printed pattern a bit smaller than your tile. Coat the surface of the tile and the back of the pattern paper with some glue and put the sheet in place of the tile.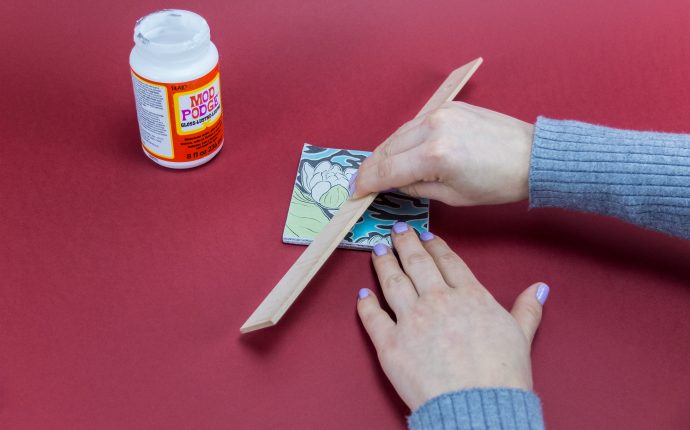 2
The ruler helps you to flatten the surface and to remove excess glue.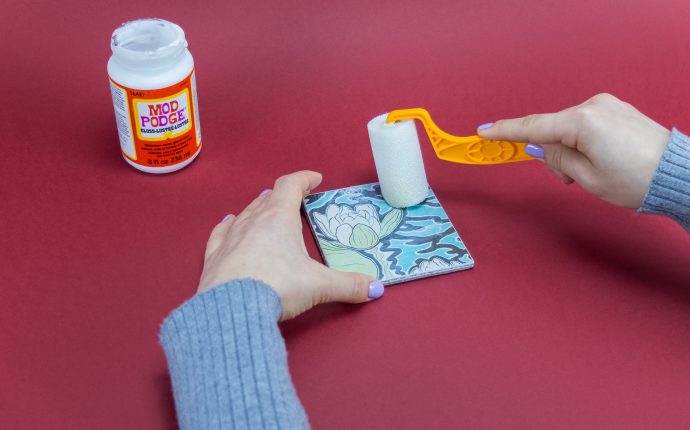 3
Now give the tile some time to dry and add a second and third sealing layer of glue. If needed, use the side of the paint roller to smoothen the glue surface.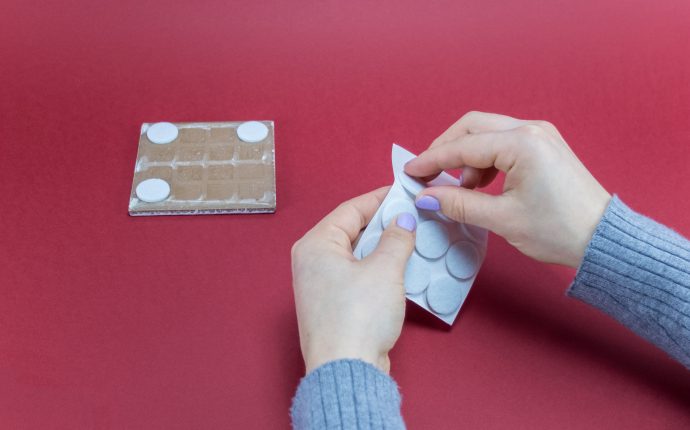 4
After the final drying of the tile, add some stick-on felt pads on the background to avoid scratches on the table.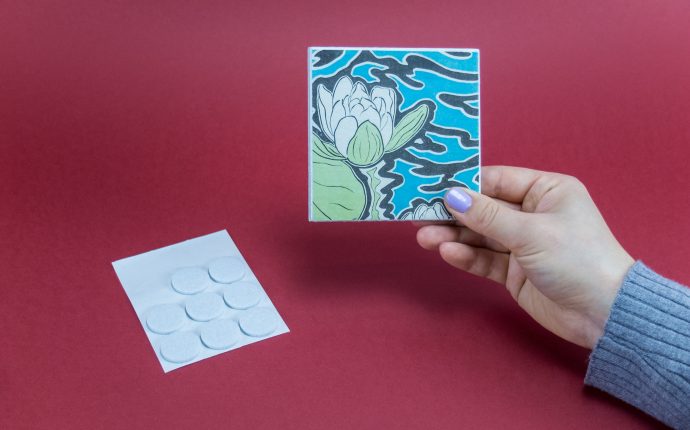 5
Done! (Images: MKG/ CC-BY 4.0 SA)
Did you know?
Contact us to get your favorite Public Domain picture of MKG Collection Online as a high res TIFF file. Click here
for further information.