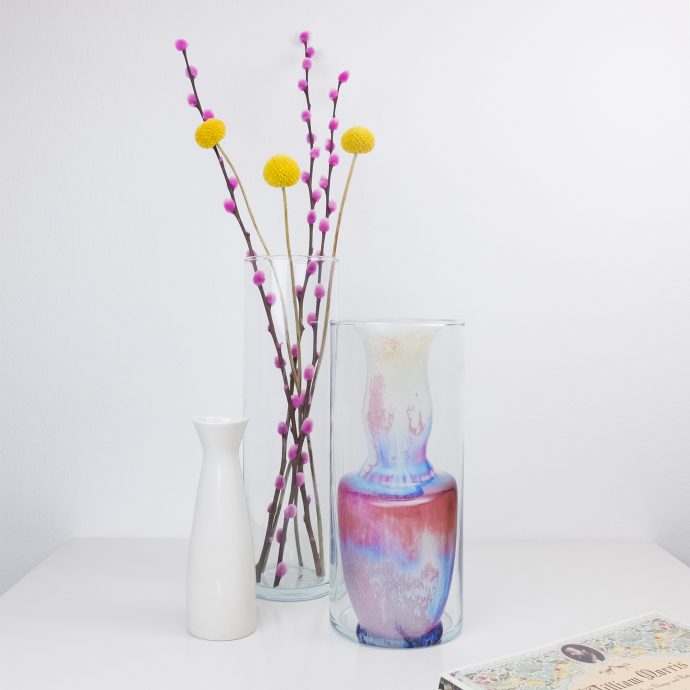 Magical glass object
Trompe-l'œil at its best – a touch of Art Nouveau for your simple glass vase
Artists during the Art Nouveau period were very open minded for experiments. Especially regarding glaze and ceramics. They often played with different coloring processes to create individual color gradients and structures as you see on the vase by Hermann August Seger, who designed it 1897 for the royal porcelain factory in Berlin ("KPM"). Our tutorial is not as complex as the glazing by August, but nevertheless it leaves a tiny impression of the experimental side of Art Nouveau.
You'll need
Art Nouveau vase from MK&G collection online
Simple glass or ceramic vase
Waterslide decal paper for laser printer
Ruler and scissors
Lukewarm water (not too hot!)
Hairdryer or oven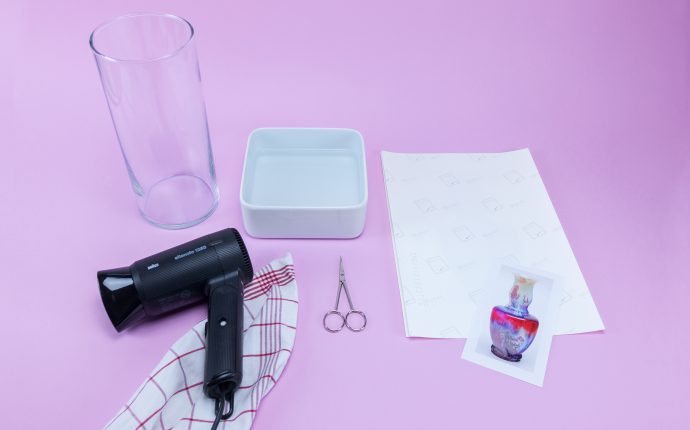 1
First of all measure your vase and bring the picture of the chosen object to the right size at your computer.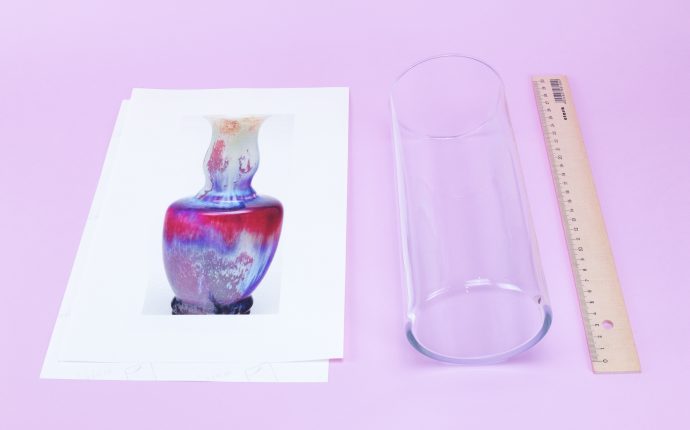 2
Print your edited picture on the special waterslide decal paper.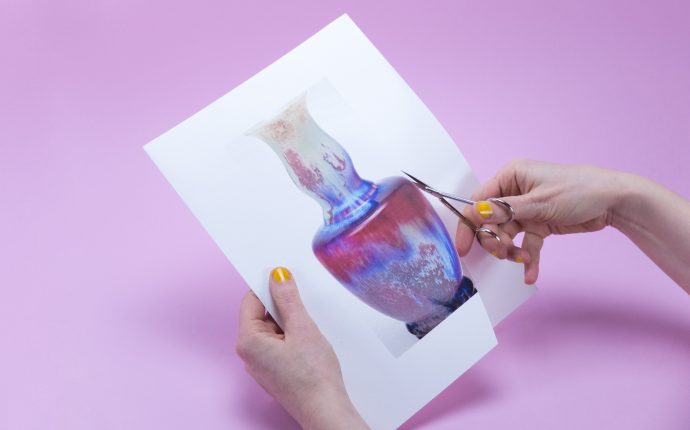 3
In the following cut the vase out as accurate as possible.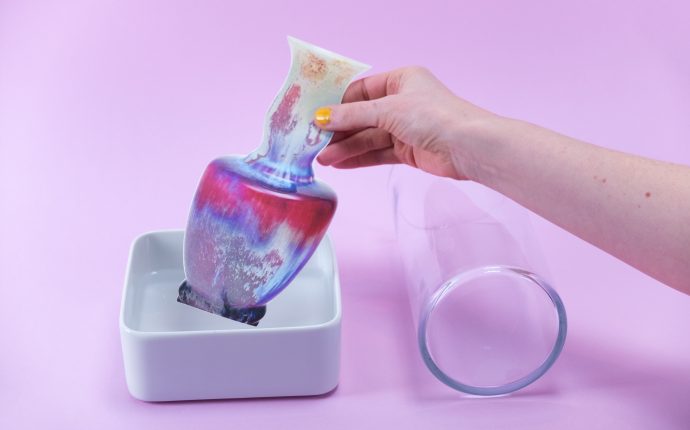 4
Now dip the cut-out into the lukewarm water for only a few seconds until you recognize the fine transparency that peels itself off the paper.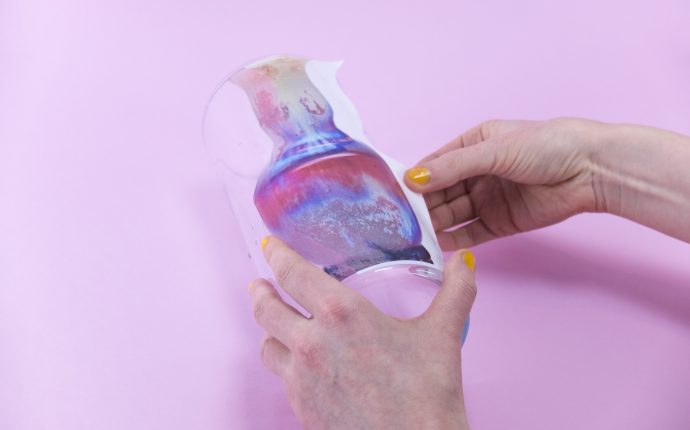 5
Put your motive on your vase in place and pull the paper – very carefully – away from the transparency.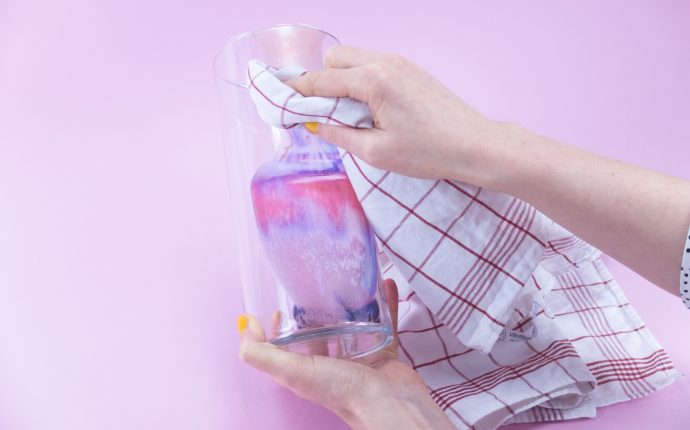 6
With a towel you can swipe out some air bubbles that occur under the motive. Take care! The transparency is really thin and forms cracks quite easily. For a better swipe re-moisten the transparency a bit.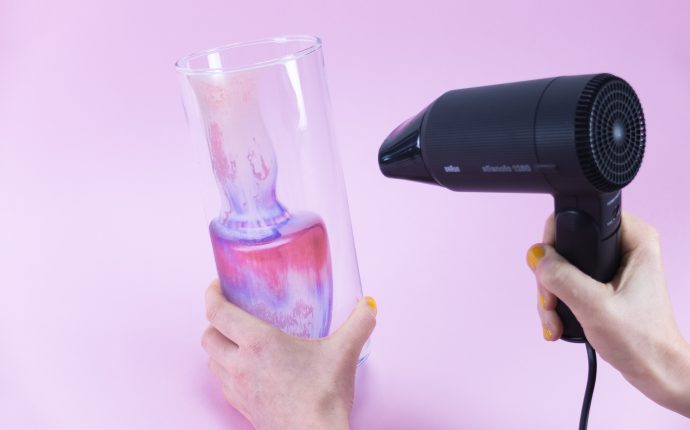 7
Almost done! To get your vase motive scratch-proof, it is necessary to heat it up with a hair-dryer for a moment. If you don't have one or if you are not sure if your vase is that heat-proof, let it dry in the air for one day. (Images: MKG/ CC-BY 4.0 SA)
Did you know?
If you use a ceramic vase for your DIY, you can heat it up in the oven for a better sealing. Just put it in at ca. 110 degrees for 10-15 minutes.