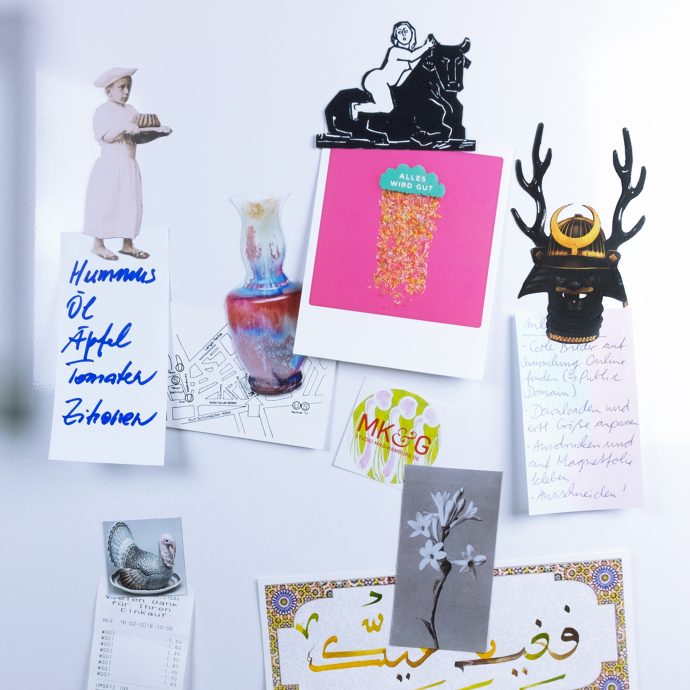 Memo jumble!
(Yo)unique fridge magnet sticker
Shopping list, school conference reminder or love letter. No one is just passing by the fridge! With our tutorial, it gets really easy to pimp your memo board. Why not use some individual motives from all over the world? From scary samurai helmets to the cheeky Greek goddess Europa, MK&G Collection Online provides thousands of images for your very own magnet creation – with a cultural twist.
You'll need
Motives out of our MK&G Collection Online
Adhesive magnet paper
Silhouette/ nail scissor or/ and a cutter
Ruler to cut straight lines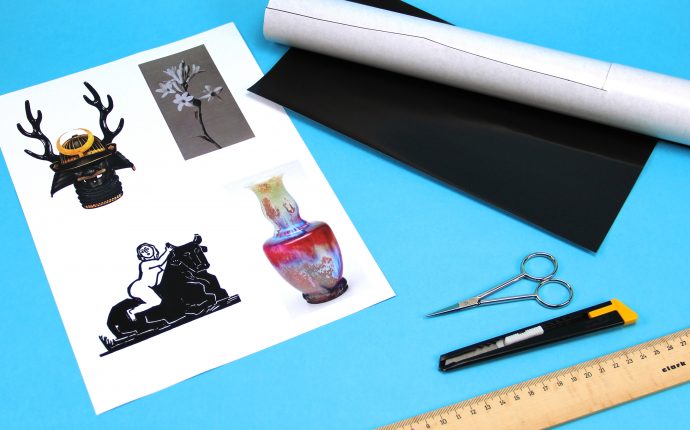 1
First of all edit and resize your chosen motives and print them out. To simplify matters you can also download our prepared samples.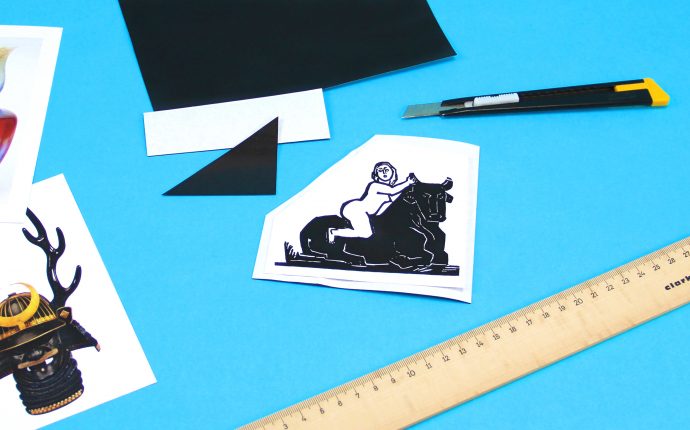 2
Tailor the magnet paper to each single motive roughly.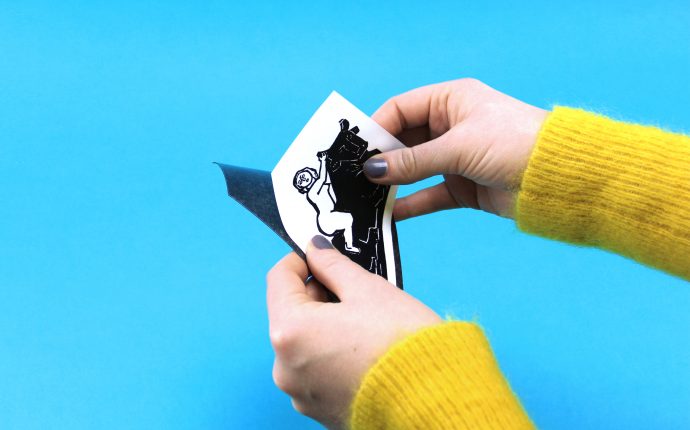 3
Remove the protective film of magnet paper and stick the motive on it. A ruler can help you to remove air bubbles between both sheets.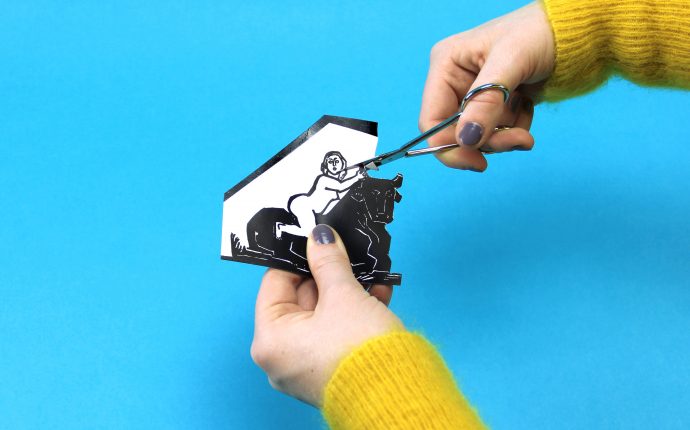 4
Now it's gonna get tricky! Cut out your magnet: straight lines with the help of a cutter and a ruler and curves with the help of a fine scissor.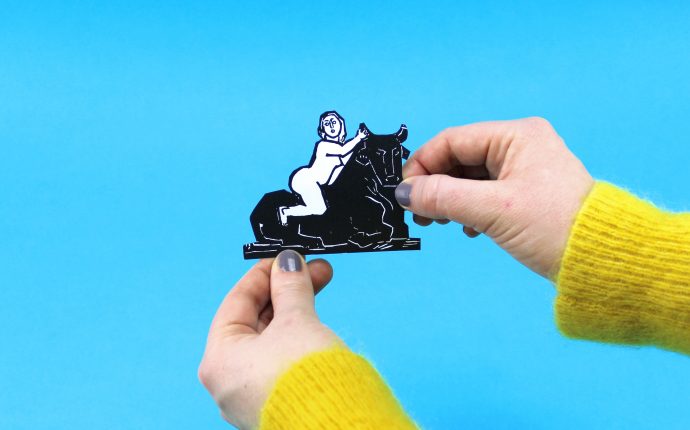 5
Done! (Images: Friederike Fankhänel/MKG, CC-BY 4.0 SA)
Did you know?
The thinner your magnet paper, the easier you can cut out a filigree motive. With a thicker paper, your magnet will hold heavier messages. It's all up to you!